I love looking at the catalogs of the
Victorian Trading Company
. They always have tons of ornate decor and jewelry for me to look at, and they have THE most amazing Halloween decor section ever, all vintage inspired. They CAN be a bit pricy on certain things though, like their jewelry. In the last catalog I got in the mail I fell in love with a bracelet made from non-working watch faces.. All the faces were vintage, but the $129.99 price tag was a deal breaker for me. I decided to make my own.
I spent several months scouring Ebay and Etsy for the exact kind of watches that I wanted/needed.. I could find tons of them but most of the time they were too expensive.. Finally I found a really huge and cheap lot that met all my needs.. I even have tons left over.. So here's the orginal and mine, side by side.. Sorry that my pic is blurry. I took it with my cell. I will try and get a better pic on my digi cam later.. :) Let me know what you think.
I'm Linking To: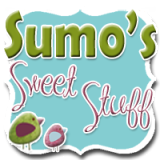 and
Second Time Around
at A Picture is Worth a 1,000 Words.